2012, I travelled to Africa, in a country with rugged mountain ranges, broad savannahs, flat grass steppes, to Kenya. To be exact in the land of the Masai and countless wildebeests and zebras, water buffaloes, red elephants and black rhinos, as well as the large predators of Africa: lions, hyenas, cheetahs and leopards.
Everyone who knows me, knows that I normally don't do weddings, but 2012 as a good friend and business partner asked me to photograph his wedding, I couldn't say no, because it should be a marriage of a special kind: a German-Indian wedding in Kenya. August 2012 I flew to Nairobi, the capital of Kenya. One of the largest Indian communities outside India lives here. The colourful wedding stretched over three days with many festivities. Out of respect for the privacy I do not publish these images.
But this I can reveal: an excursion took us to the David Sheldrick Wildlife Trust. The non-governmental organization founded in 1977 cares for orphaned animals, especially to black rhinos and elephants. Thanks to this organization, more than 150 elephants, whose mothers were killed mostly by poachers, were successfully reared and released. We saw how the little pachyderm were housed and fed. The larger ones could already keep even their bottle. The organization is financed largely by donations and I find such projects are very admirable and worthy of support.
After the wedding, I drove with the 4×4 over bumpy roads close to the border to Tanzania. The destination was Masai Mara, a nature reserve, which is part of the Serengeti. The name is composed of the name of the indigenes living in the area, the Maasai and "Mara" (from the Maa language), which means "spotted" or "patchy". When looking at the scenery from the sky it immediately becomes clear: the many, scattered trees in the savannah look like individual points.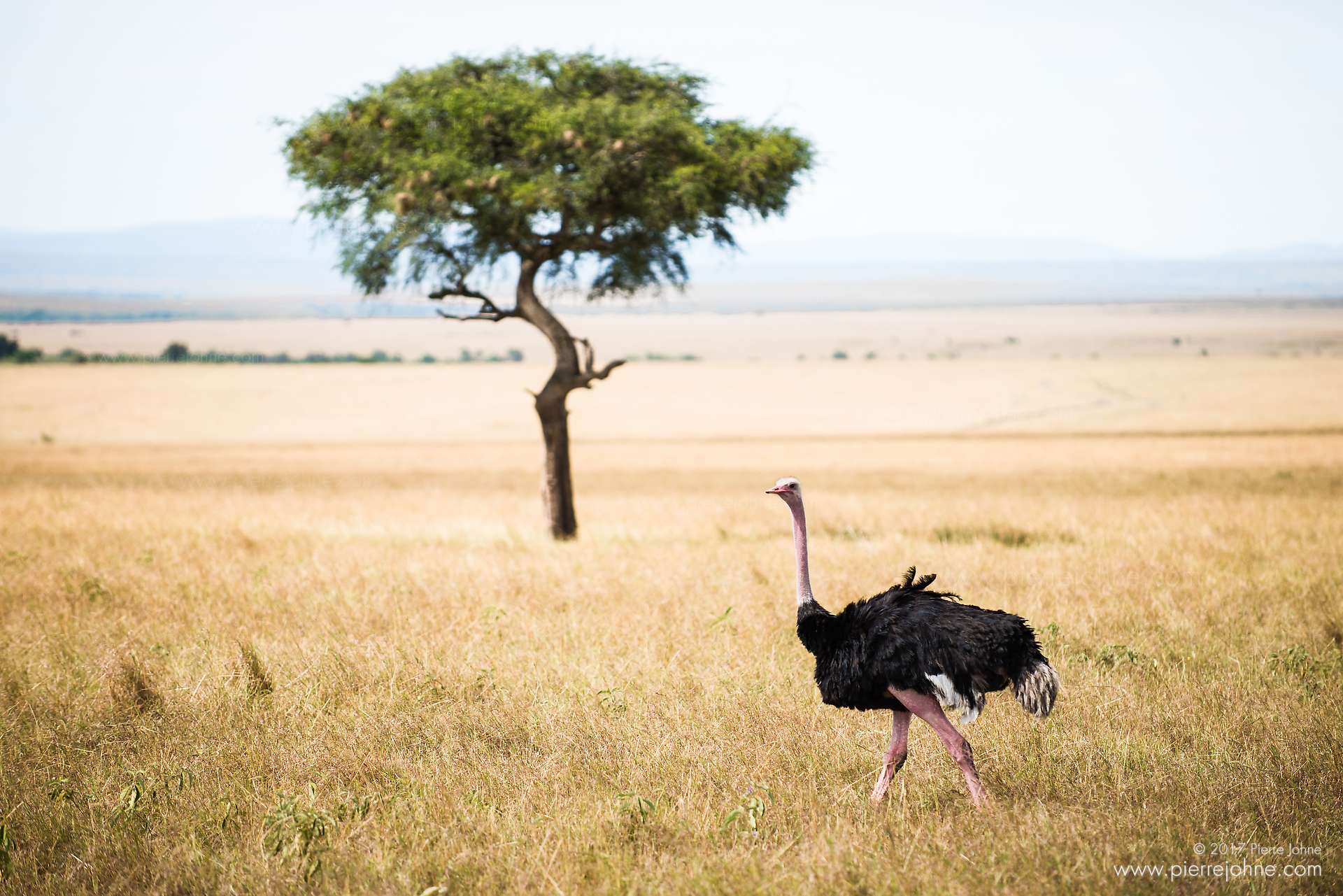 I went on safari. Mid-August provided the perfect time to see the "big five": elephant, rhino, buffalo, lion and leopard. The term does not refer to the body size, but originally comes from the difficulty and hazards to hunt these beautiful creatures. Today, it is mostly a bloodless tourist attraction in form of big five safaris. I wanted to capture this fascinating giants in my image. As many of you know photography is not just a profession, but also a passion that shows me how impressive our earth is and at this place I could watch and enjoy the full beauty of nature in the wild: majestic giraffes, wildebeest and zebras as far as the eye could see, sleepy lions, lazy hippos,     smartly crocodiles and playful cheetah cubs.
It is stated that you either fall in love with this continent during your first visit to Africa and come back, or that you never want to see it again. I will definitely return to discover more from Kenya and other African countries.
Images