At the end of 2016, Jan, a good friend of mine, and I travelled into the deepest wilderness of Canada on the scent of wolves, black bears, lynxes and elks. It was the first time for me on the North American continent and I should expect isolation, extreme temperature conditions and beautiful nature.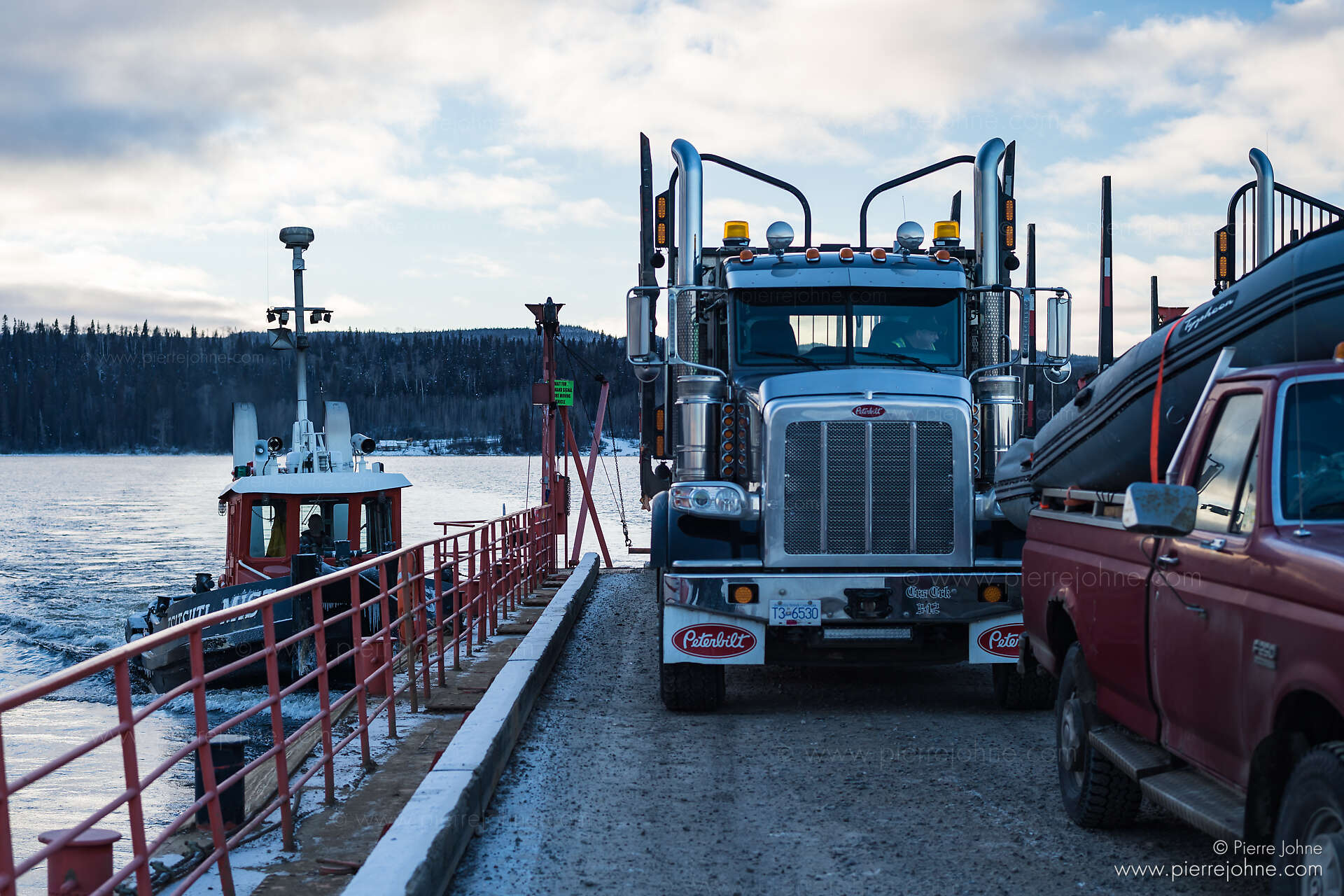 In early December, I flew with a short stopover in Vancouver to the largest city in the north of British Columbia, to Prince George. I spent the last time for the next few weeks, my last night in civilization and western luxury in a hotel in town, not guessing what I would expect in the next two weeks.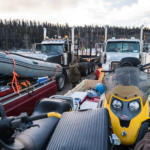 The next morning I was picked up by Michael, my guide and the only anchor to the rest of the world for the next days. We packed and loaded our equipment, including three skidoos and a dinghy was of course not to be missed. Then we went on a seven-hour trip to the north, away from any civilization over logging streets and ferry into the wilderness. At dawn we finally reached our goal: the base camp east of Babine Lake.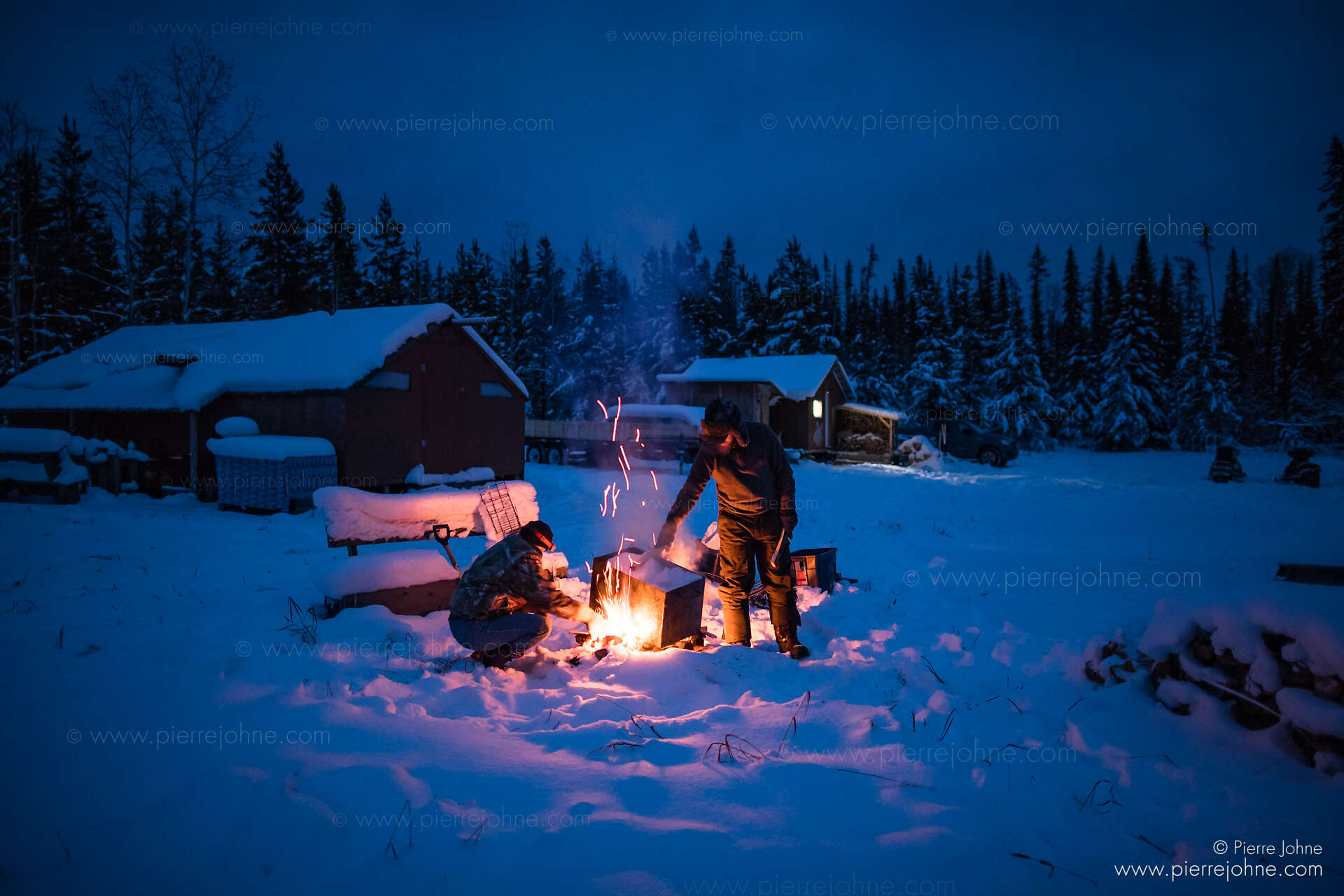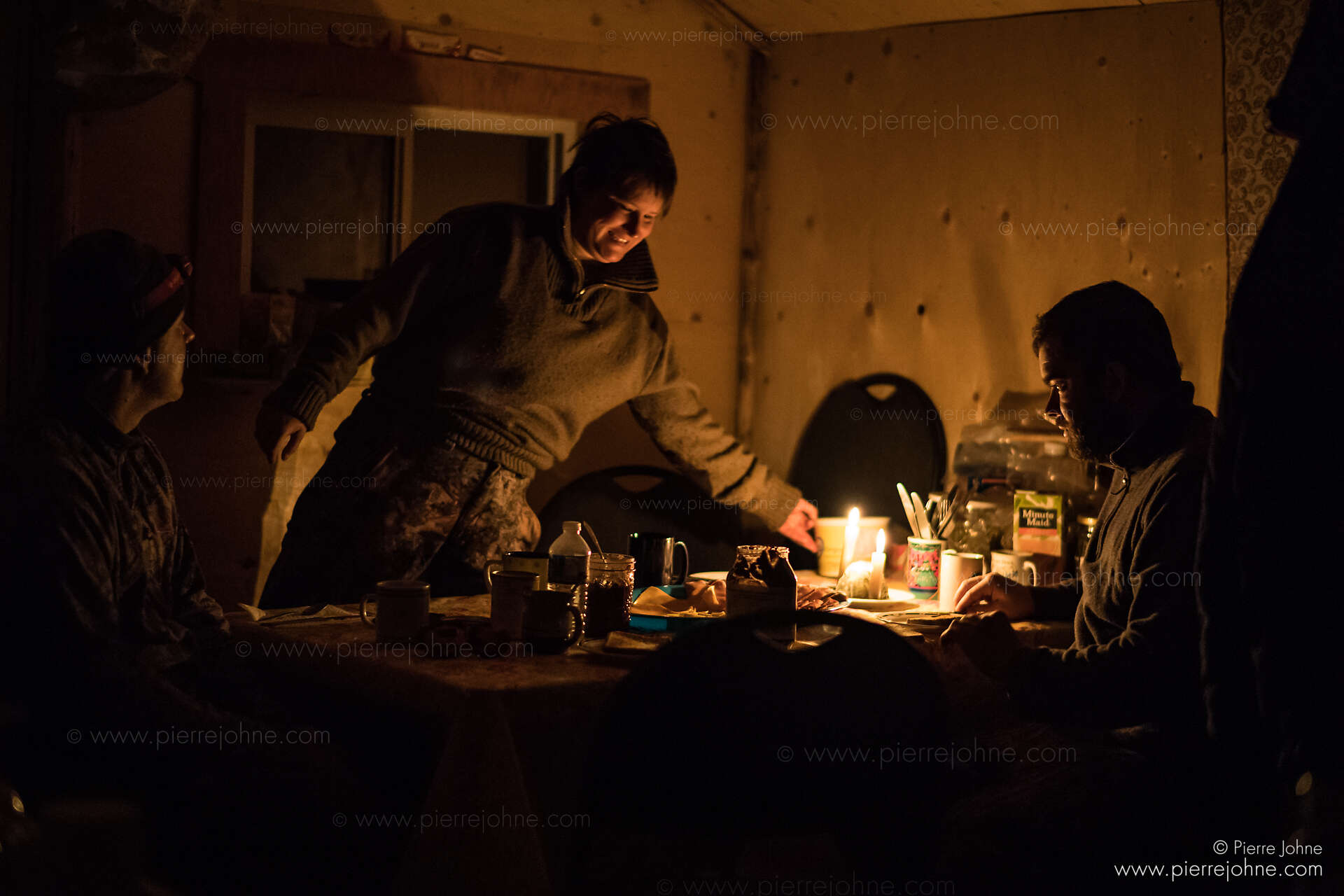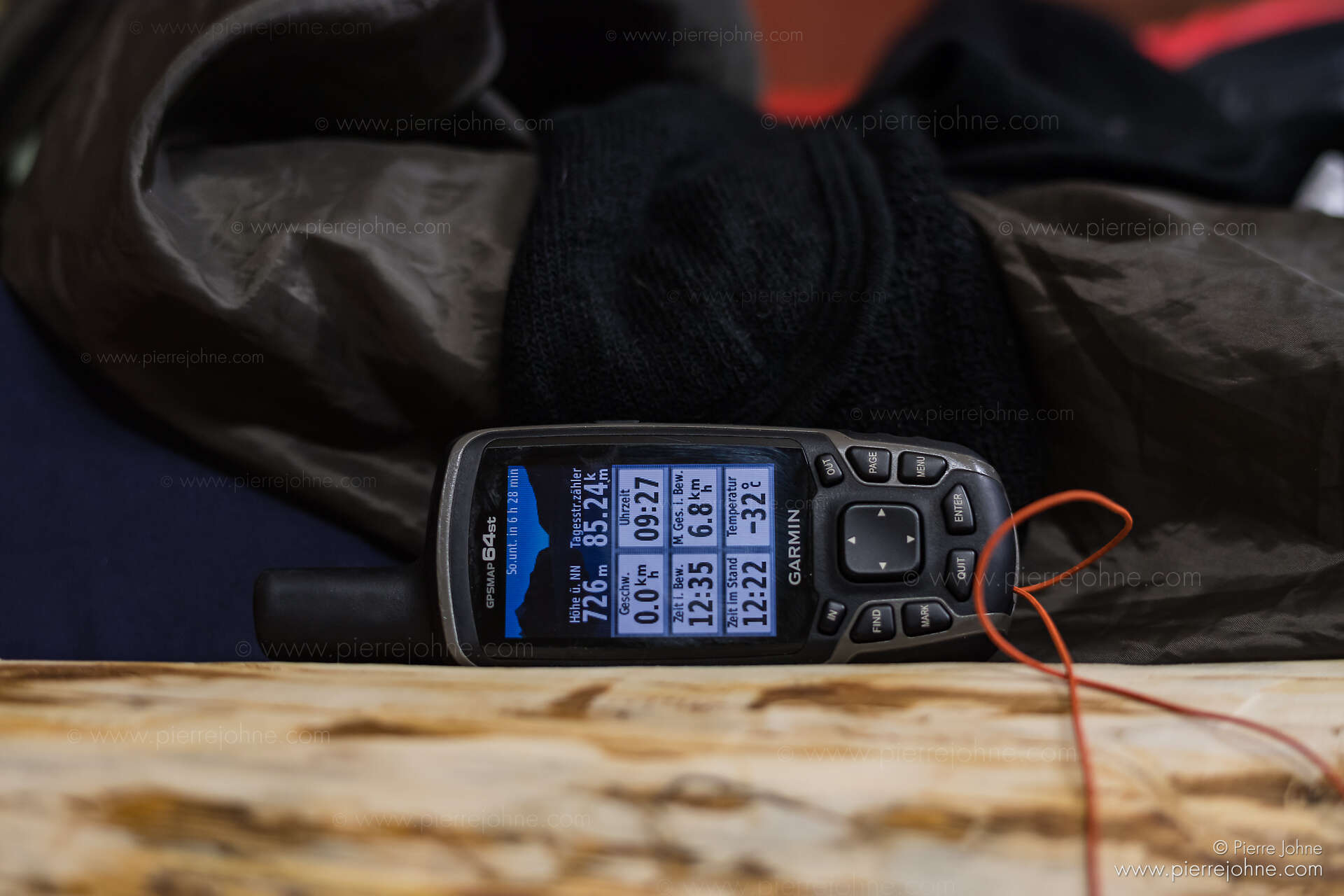 The camp consists of two houses, no running water, no mobile phone reception, no unnecessary luxury, such as comfortable toilets or hot water, and only a small generator to produce a bit of electricity if necessary. Nearby is a spring from which we could fetch our fresh water. We slept in one of the houses. The furnishings, consisting of two double-bunk beds, a table with chairs and a wood stove in the middle, offered everything you needed to survive. And it was really beyond any civilization. Just to refuel, we would have needed about six hours. It was wonderful!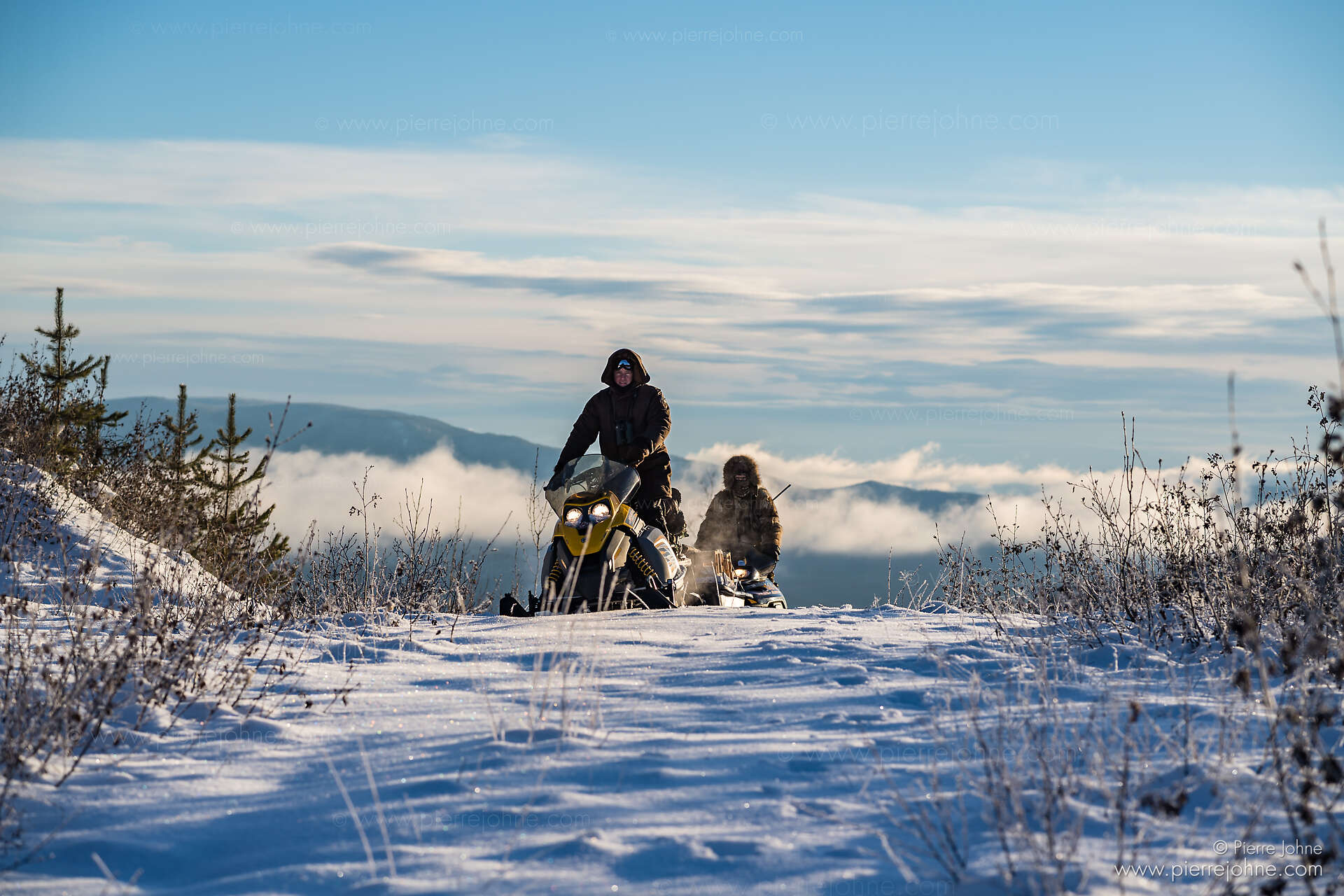 During the day, we grabbed our skidoos and motor saws to clear the way, and drove through the Canadian forests to explore the landscape and animal world for my photo workshop in May 2017 and to shoot some product photos in this winter wonderland. These extreme temperatures of up to -32 °C (-25,6 °F) at day made it easier for us to explore, since one could move much more carelessly without fear of getting stuck in the next marsh. We also looked for traces of the kings of this wilderness and found them: traces of wolves, coyotes, moose and lynxes were very good on the snowy ground to be seen and we even saw scratch marks of bears which slept peacefully at this time of the year. We saw numerous wolves, moose, weasels, coyotes, lynxes and various bird species, such as whiskeyjacks and spruce grouse. To observe these majestic animals in the wild is a very great privilege for me.
The sun was nearing the winter solstice and therefore seemed flat across the country, which produced a magic light mood and compensated for the insane cold temperatures.
Both for man and for equipment this unusual cold was a challenge. We never had any liquid water because it was always frozen. Even our lunch we had to thaw over a cozy camp fire before we could consume it. But somehow I got used to the cold and was amazed when it was "only" -16 °C (3,2°F). These were already almost tropical temperatures for me and I dared a short quick wash outside the hut.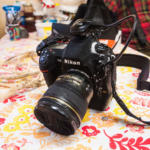 My equipment consisted of my gear from Nikon, my Mac, tripods and something cuddly and warm like my clothes from Woolpower, Carinthia and Lundhags. So that I didn't have to freeze in the cold nights my cuddly Yeti sleeping bags were also not missing.
The 15 days went by in a flash and I enjoyed the vastness and wilderness of the second largest country on earth. In May 2017 I will come back and hold a photo workshop where participants can also experience the wilderness of Canada and at the same time deepen their photographic knowledge.
Images